Demo stream already entered - click play button below to test. Most SHOUTcast streams will work if you add /; just after your port number. This represents the first available mount point on your stream. See demo stream entered in the form below for an example. Icecast streams require you include the mountpoint after the port number.
Start Over
Click inside textarea to copy
---
View a quick tutorial on How to Embed
---
Sonic Panel Sale!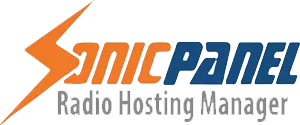 Sonic Panel Auto DJ - Talk During Auto DJ Play!   Instant free trials available  
Starting at $5.95/m 50 Listeners + 20GB Space + 128Kbs + Unlimited Bandwidth Use Promo Code supersonic for 30% off recurring!